Datter
The ability to analyze data is a competitive advantage for any company wishing to grow in today's market.
Datter responds to that need, providing bold and reliable solutions, positioning itself as an avant-garde ally.
Finding an expert in data analysis should no longer mean interacting with a sort of Wolf of Wall Street or, at best, with Lisbeth Salander.  Datter will be the human touch in a completely digital world.  What will differentiate Datter from his competitors is the ability to present himself as a friend – not a replicant – expert in Data Science and its extensions, including, of course, Artificial Intelligence.
Brand Identity
Our main inspiration was what we like to name 'neo-cyberpunk'. Therefore, in our creative smoothie we could not miss Blade Runner 2049, the mentioned Lisbeth Salander, Tokyo and a 'holoblue' palette that conveys security and dynamism at the same time.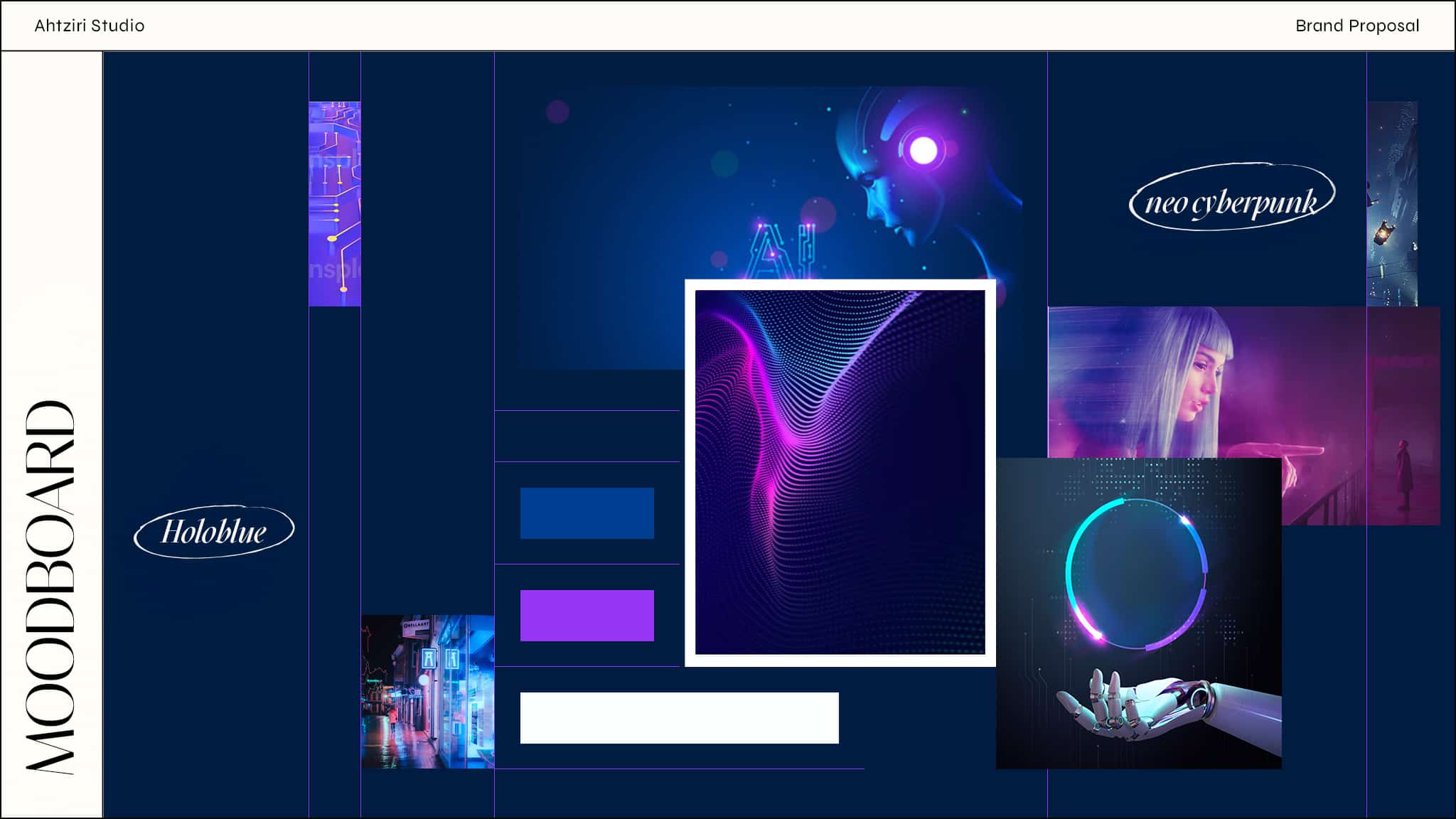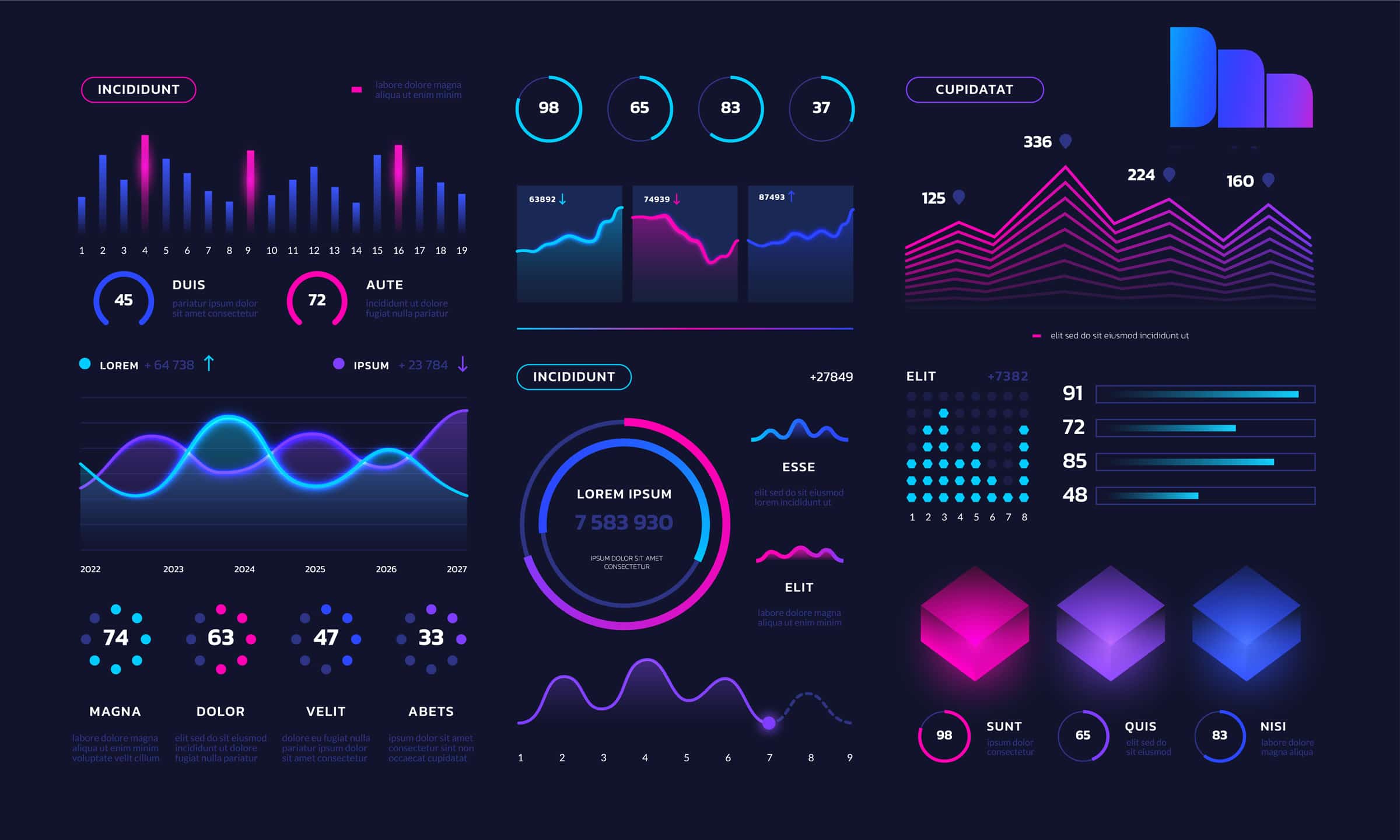 With technology and futurism as pillars, Datter's visual style consists of abstract but geometric shapes & neat but textured. Naturally, these characteristics are reflected in the logo, through the representation of statistics – the symbol of data analysis. In the logo we can also find the initials 'D' & 'M', which together hint the payoff 'Data + Matter', a play on words that helped us to create the brand name, and which purposely makes a nod to the initials of the CEO.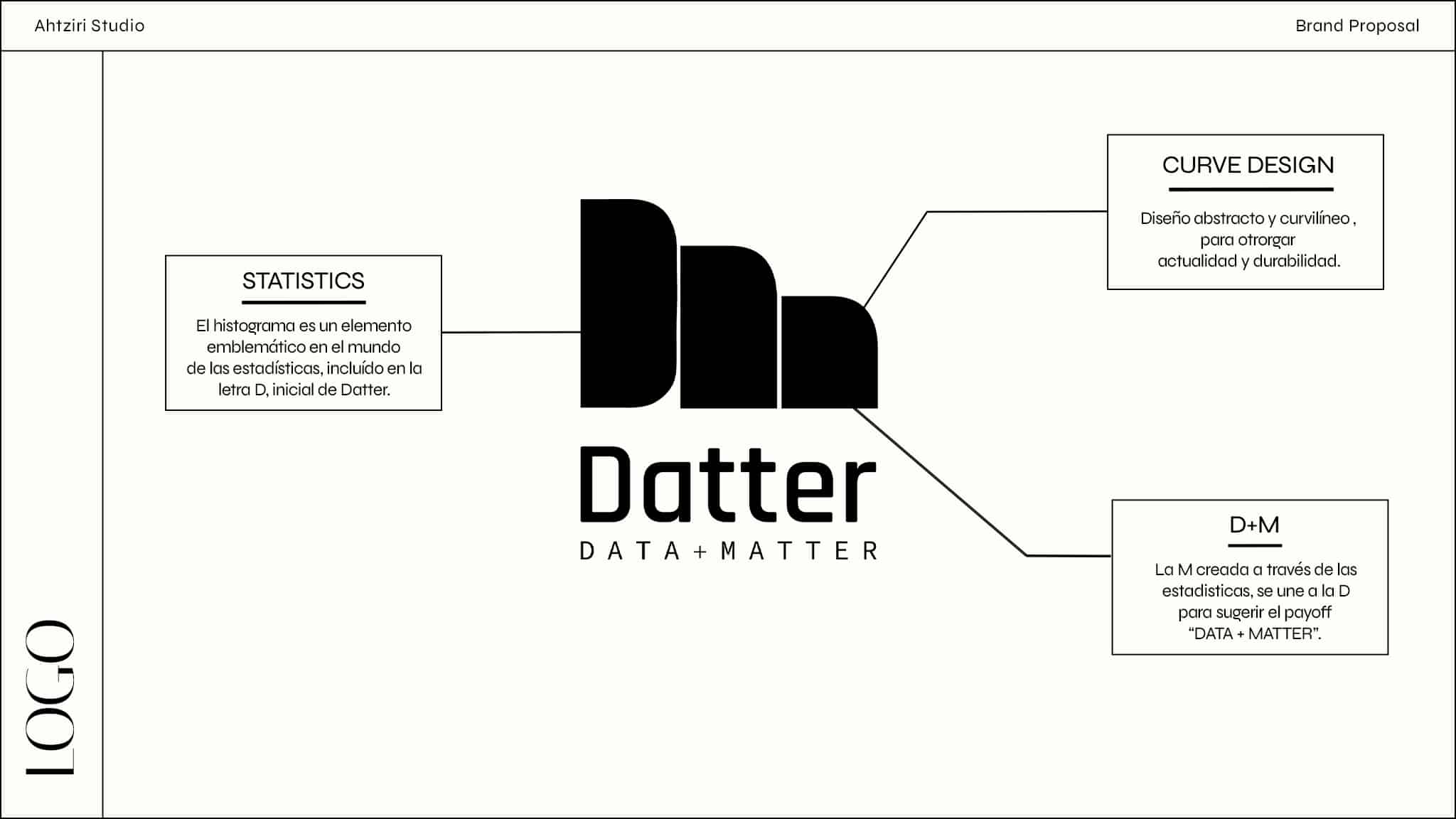 Do you have in mind a technological and futuristic project? Contact us. You could be our next success story.