DRAM
Dram is a cocktail bar located on a barge on the river Tiber. When
Omar Ghoneim – the owner of the legendary
Gregory's Jazz Club
 of Rome – approached us Dram was – and never a metaphor has been more fitting – a ship about to sink. Having already suffered a severe blow due to the first covid lockdown, it was hit even harder by the second, and it urgently needed a 360-degree renovation and communication plan that could overcome the adversities. As a studio, we are proud to have achieved this goal through a complete and comprehensive project that included branding, logo, photo shoot, website and social media consulting.
Brand Identity
For the brand identity we created a modern and minimalist interpretation of the 20's decade, Art Deco and the jazz scene of Chicago and New York. The main logo is a visual game where the letter D, stylized and positioned horizontally, evokes the ship where the Dram is housed. Indeed, the color palette is inspired by the shades of the Tevere river and the celebratory atmosphere that infuses Dram every night.
The main font is Metropolis 1920, which, as the name suggests, perfectly conveys the spirit of the roaring 20s. We used Caviar Dreams as the secondary because it provides legibility while maintaining style fidelity. Finally, and only to highlight certain accents, we opted for Herr Von Muellerhoff.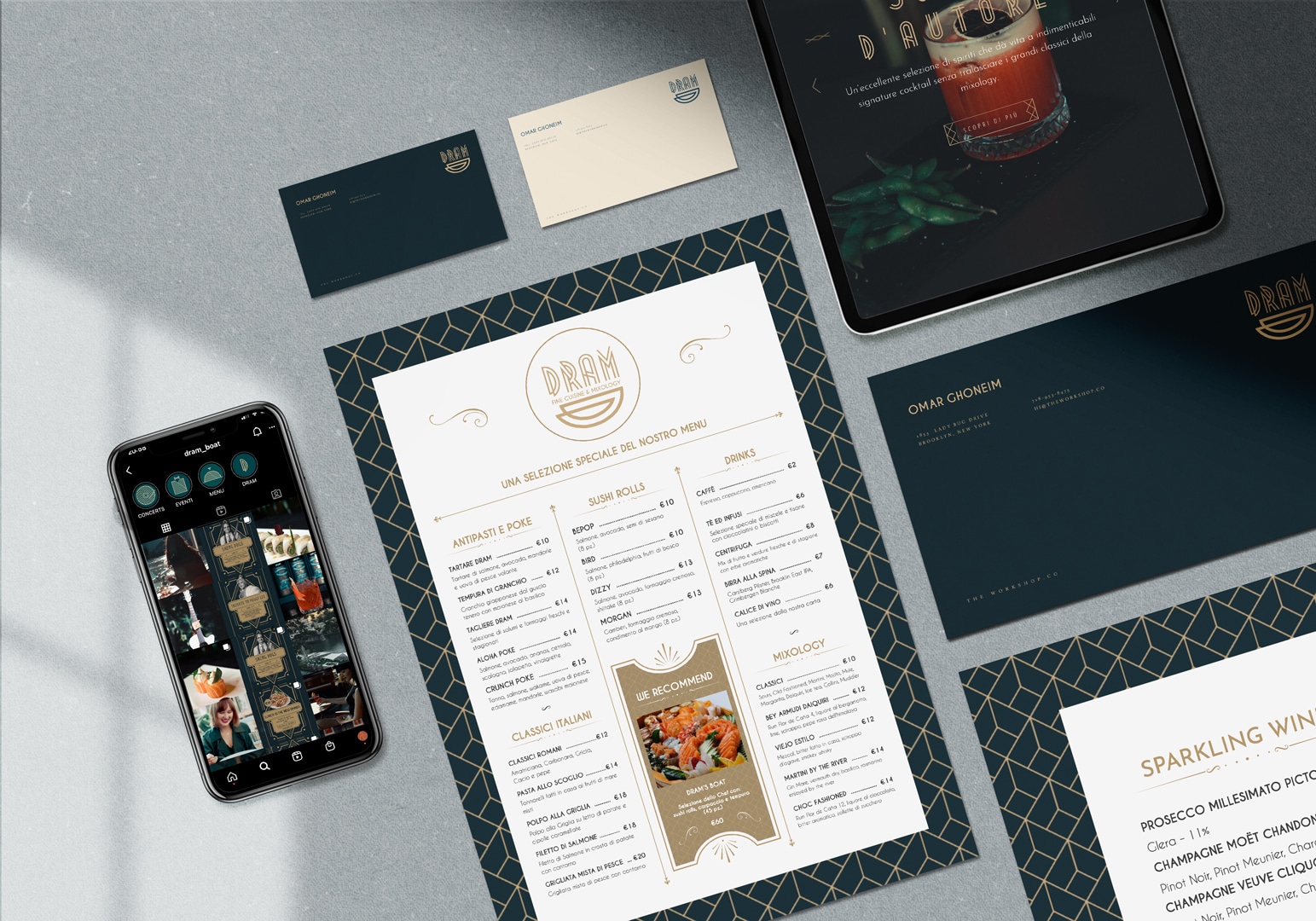 Photoshoot
Being a floating jazz club, the Dram has peculiar and evocative aesthetic qualities such as the panoramic terrace and the concert hall with wood finishes as well as an impressive whiskey collection that complements in an innovative fashion the Japanese fusion cuisine proposal. By the way, have you tried this pairing yet?
It would not have made sense then to use artificial light. The photo session had to portray the atmosphere offered by such a unique place, highlighting at the same time the colorful details that characterize both its dishes and its drinks.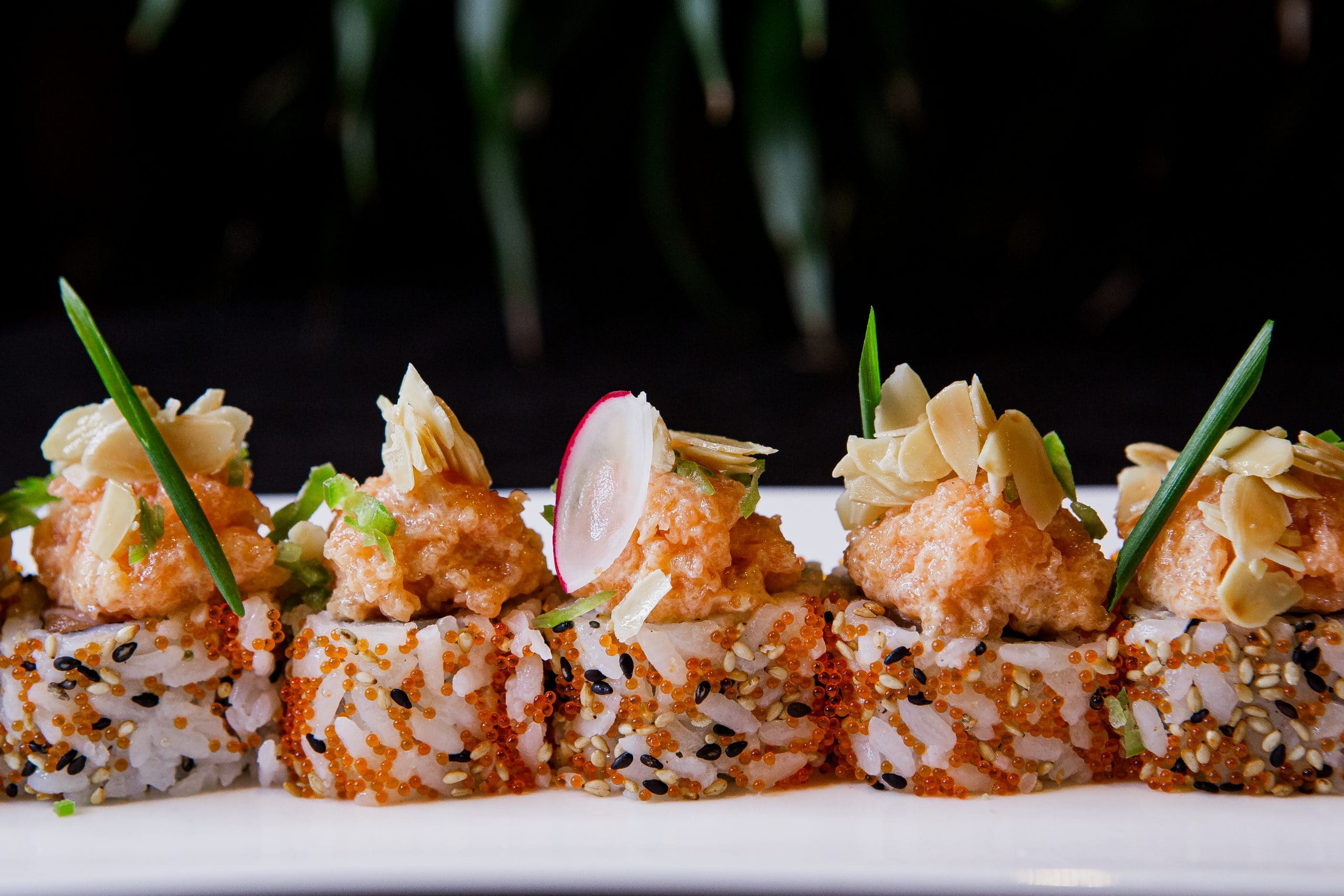 Website
The website reflects the requirements that a floating jazz club had to face during the pandemic, such as a platform to be able to manage reservations while respecting distancing rules and a delivery service for those who wanted to continue enjoying Dram delicacies from the comfort of their home.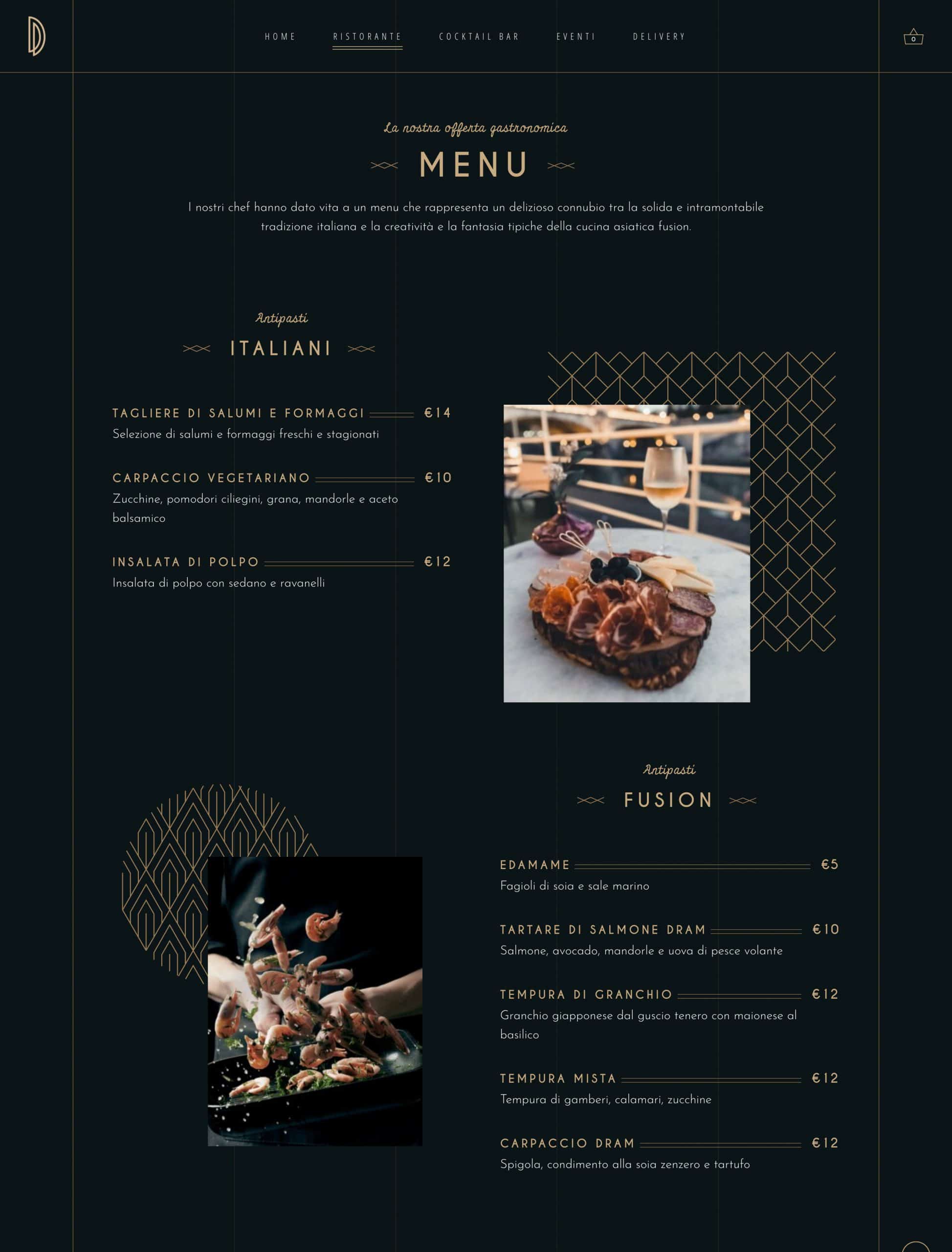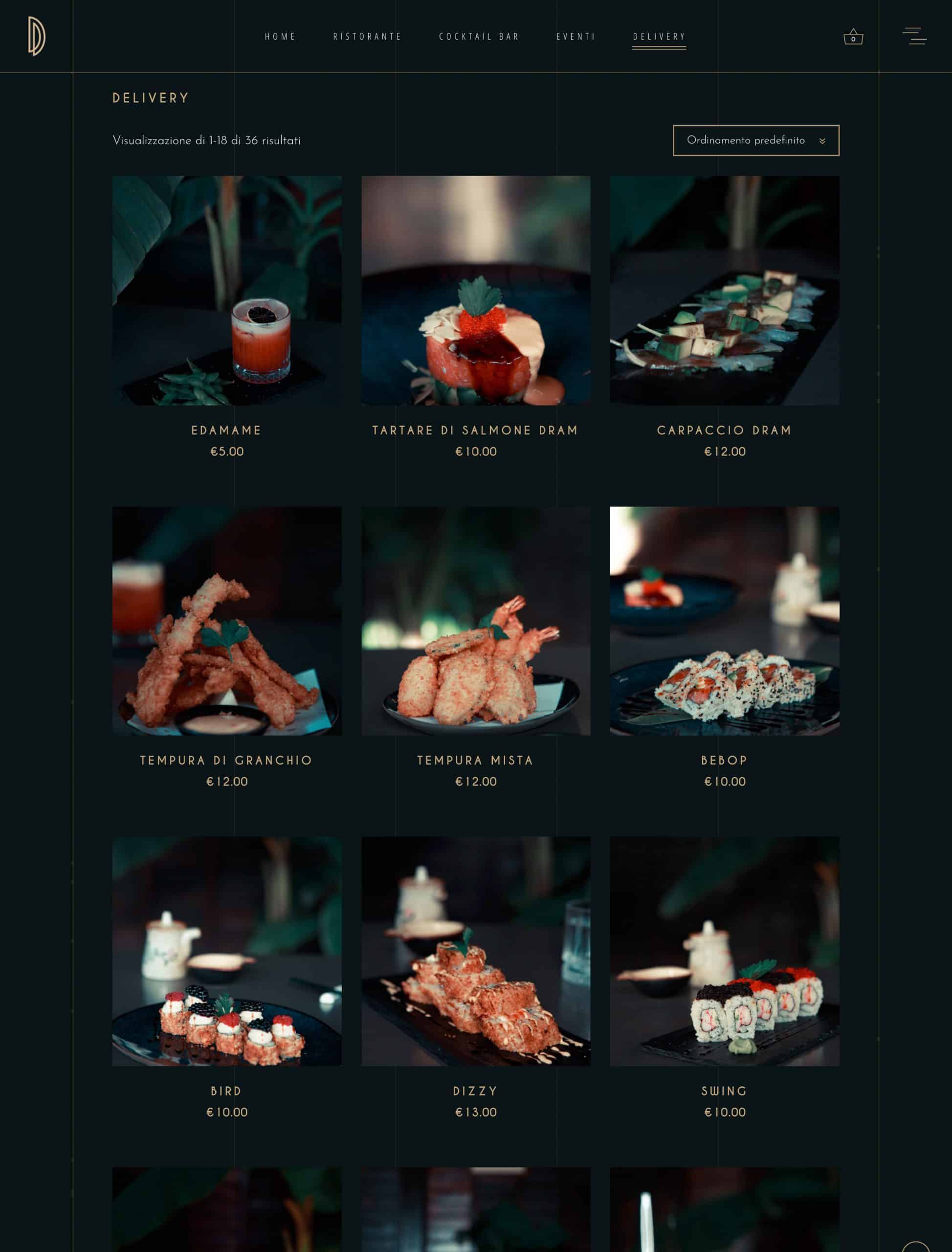 Social Media
The main pillar of the editorial plan was, naturally, the concerts, whose flyers were carefully placed in the central row to give order to the feed. The remaining rows were interspersed with cocktails and dishes, giving dynamism to the gallery.
To maintain harmony, we developed a series of filters corresponding to the place and its color palette, which we applied during the editing of each photograph. These filters could be applied both on computers and mobile devices.
With our project, not only did we manage to keep Dram afloat, but we gave it all the tools to sail successfully around the globe
. So we said goodbye to "our" boat, being infinitely grateful for the opportunity and confidence that Omar Ghoneim gave us, especially at such a critical time for the industry.
Do you have a similar mission in mind for your brand? Do not hesitate to contact us.