Lonely Avenue
Lonely Avenue is an Art Deco lounge destined to be the smallest, most elegant and exclusive club in Italy. Located in the heart of the historic Testaccio district of Rome, Lonely Avenue was founded by Christian Comparone, a mixology designer who learned his craft at luxury hotels such as Andaz, Marriott and Hilton, in London, Sydney and Tokyo locations.
Photoshoot
The still life genre (portraiture of inanimate objects) is one of the specialties of our studio and one of activities we like the most. Therefore, being able to plan, discuss and collaborate with chefs and industry experts like Christian fills us with enthusiasm.
For this project, we decided to evoke a delicate dream with pastel tones, applied sparkles and a vintage glow in order to achieve a cinematic touch.






Website
In addition to the concept and image identity, during the process of making a web page for a venue, it is very important to consider its space and atmosphere. Since Lonely Avenue offers an exclusive, intimate and elegant environment, its website had to accurately reflect these characteristics.
Therefore, its structure moves away from conventional models to offer its visitors a 'one space' navigation, where the screen is divided to present images, sections and menus in a sophisticated way.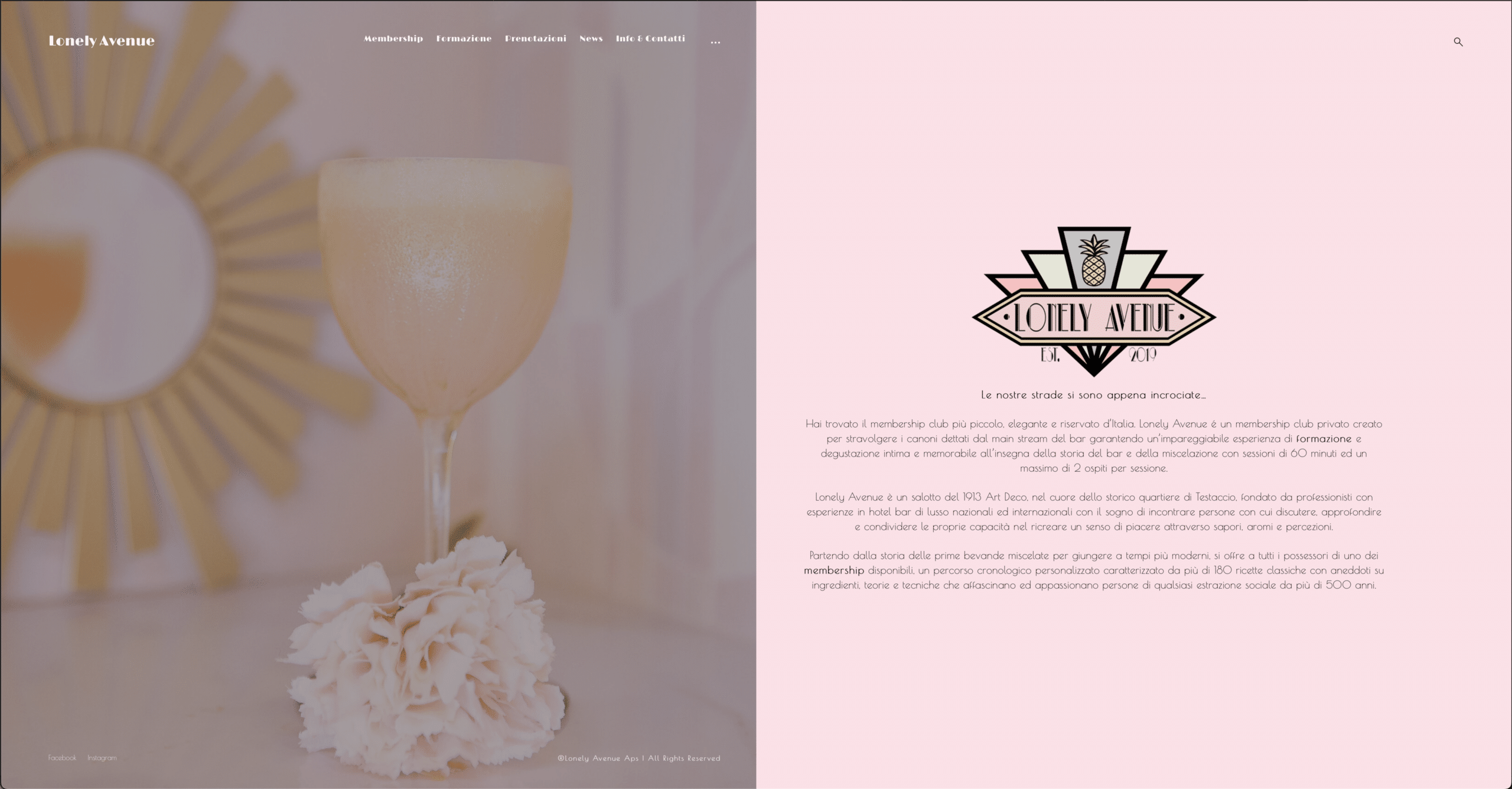 Do you have in mind a unique and exclusive concept like Lonely Avenue? Do not hesitate to contact us to help you develop it successfully.
Client
Christian Comparone