Tulum Café
Needless to say, it was very exciting for us to work on an Italian project inspired by Mexico. Tulum Café was an opportunity presented to us by two young entrepreneurs who wanted to create a place for a young and hip crowd in the Ostiense neighborhood of Rome. From branding to social media consulting, every detail was planned so that Tulum Café's image would be cohesive and effective. Beyond the natural textures and the boho style, we opted for a fresh proposal that would stand out from the passing trends, by expressing a contemporary and durable design.
Brand Identity
We decided to move away from the most common and trite elements used to represent Tulum and took inspiration from the exotic and Mexican psychedelia. Indeed, we wanted to transmit the idea of a mushroom trip that amplifies the range of colors and patterns found in nature. Therefore, we chose a wide ranging palette, exploring various shades of blue, pink, yellow and green. The touch of contemporaneity is given by the figure of the arch which is used throughout the communication materials.
The logo's main element is a palm tree whose branches and trunk make up the letter "T", and reprises the arch while combining it with some steps to represent the ruins of Tulum.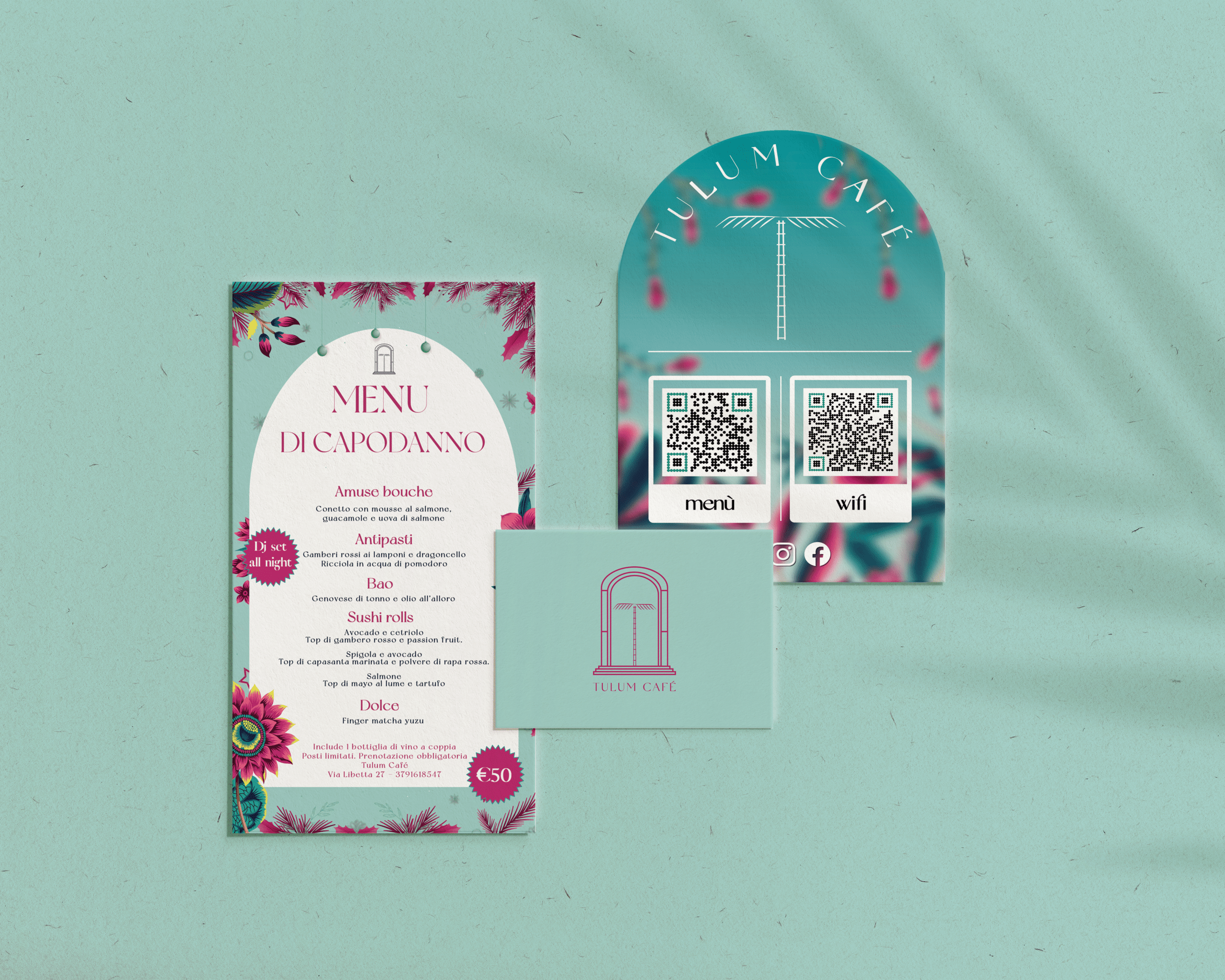 Photoshoot
The main objective of this shooting was to faithfully convey the essence of Tulum's jungle, highlighting colors and accentuating the exotic elements of the menu.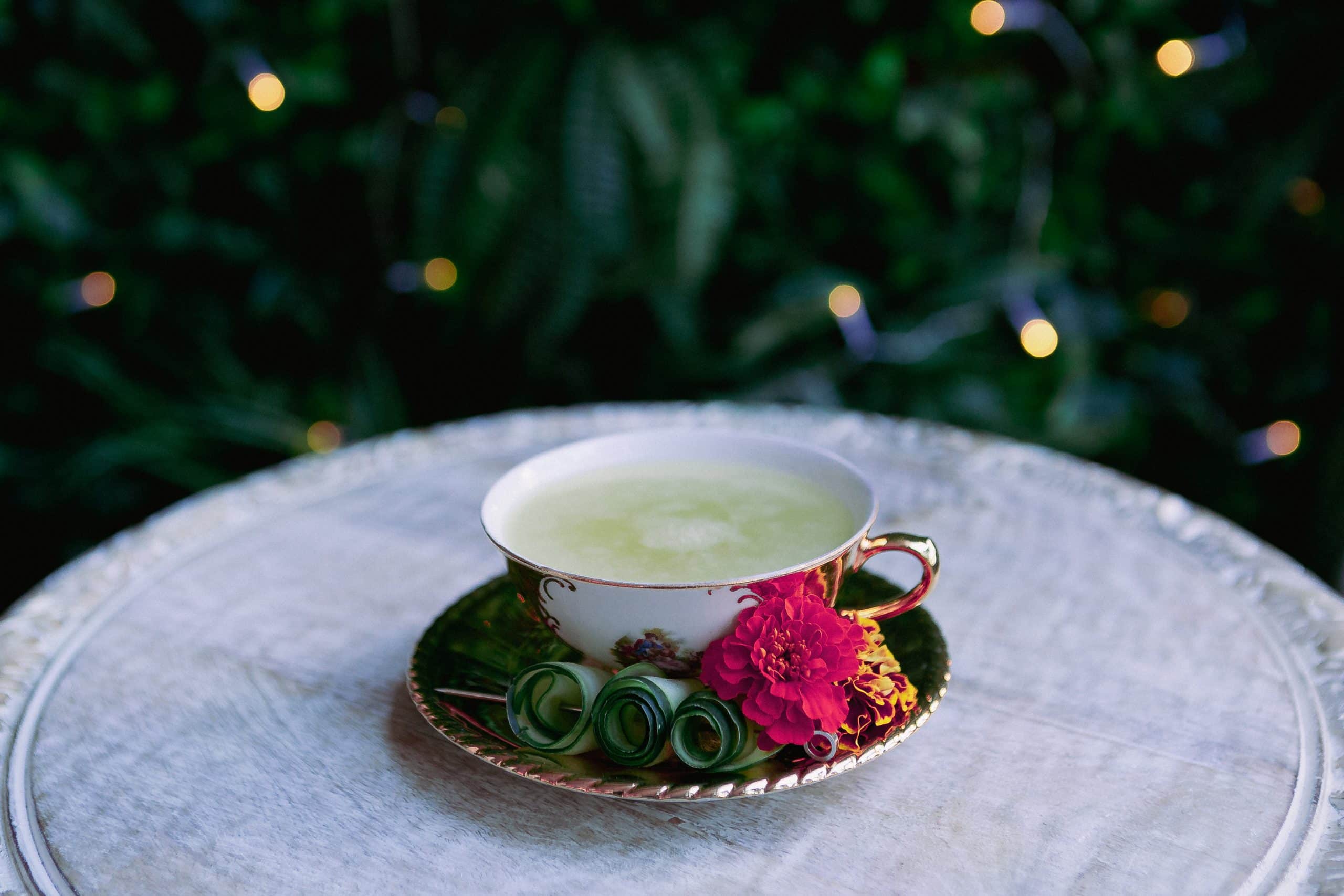 Website
As much as we love the scent of paper and the craftsmanship of prints, as a studio we always suggest and support more sustainable alternatives, such browsing the menu through a QrCode. This was also very useful during the pandemic period. In addition to this, the homepage is a showcase of Tulum Café offering the user access to images, events calendar, reviews and contact form.
Social Media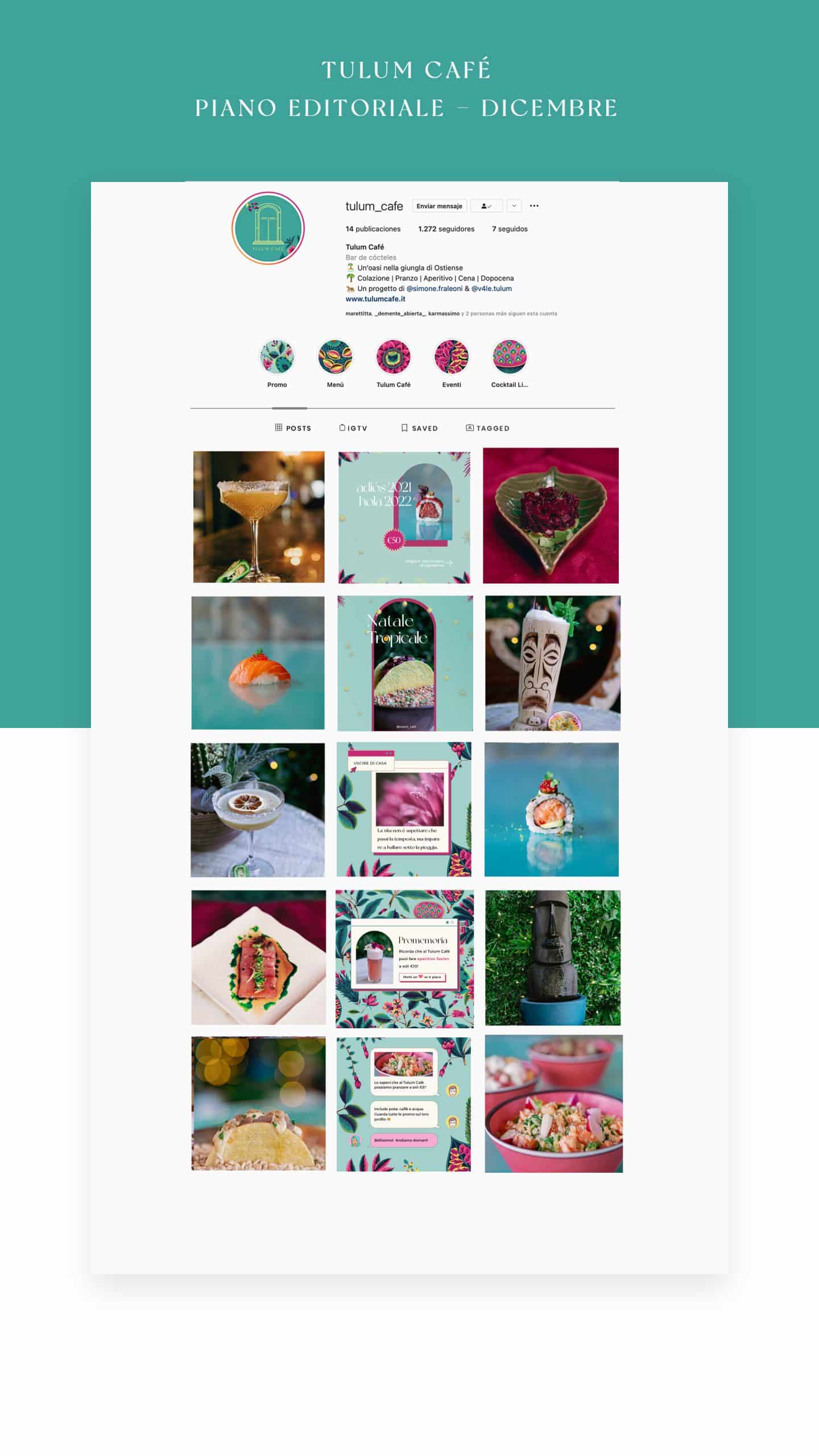 Do you have an exotic and unique project that you would like to carry out with us? Contact us. You could be our next success story.